Coming Soon.....
As World Cup fever begins to grip the planet (the KOA forum anyway!), I'm honoured to provide a sneak preview of the forthcoming release of the Athens' WC edition of THE AFTERTOUCH put together by our very own, Steve E aka Mr Evil!


Features include:

* the sights, the smells, the tastes - an intro to the Athens World Cup to come!
* interviews with KO2 players at all levels of the game
* tour of KOA 'grounds' across Europe
* and much, much more!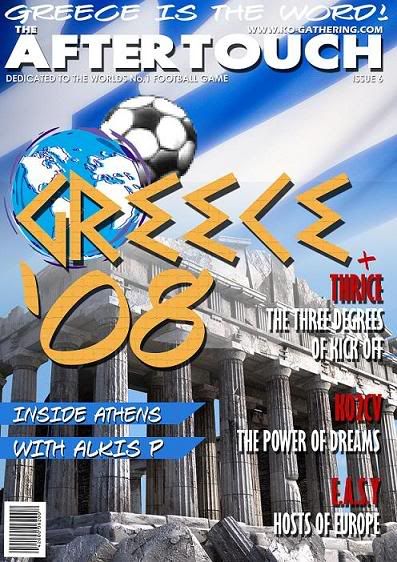 Available soon at all good retrogaming outlets!