So! The pics as promised, beginning with a line up of the motley crue, AKA, the competitors!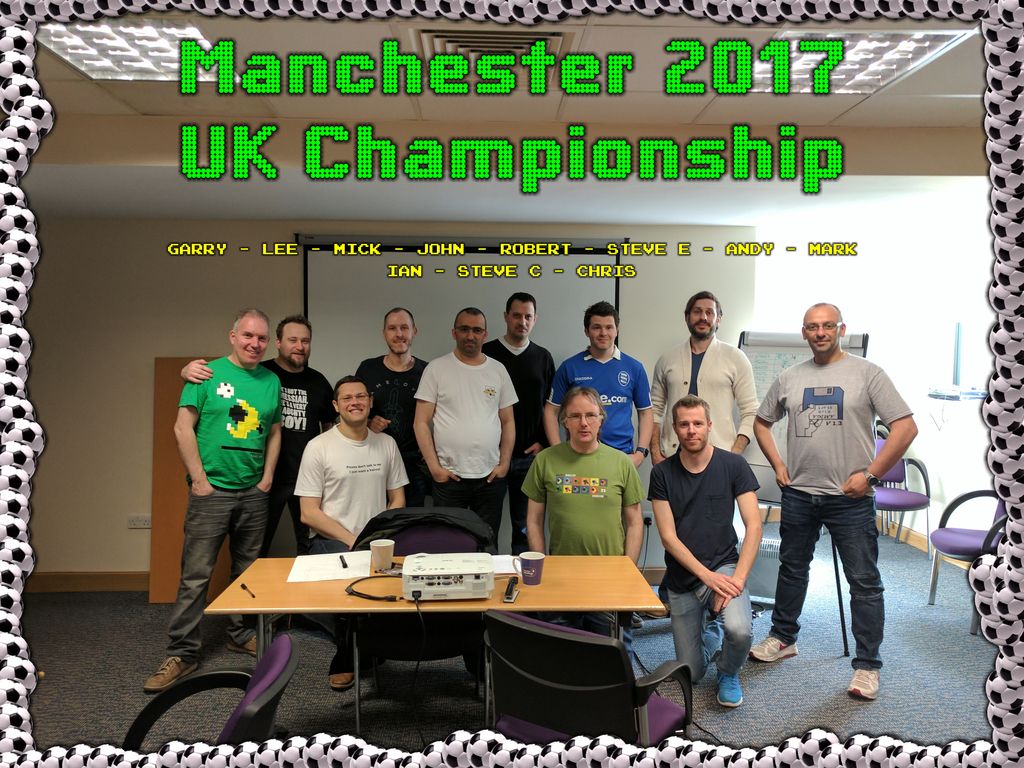 A shot of the room, the den of adrenaline, the pit of of dirty man sweat, the arena!
Lee has a technical glitch, John moves in to help...
Still, at least the tactics are there for all to see!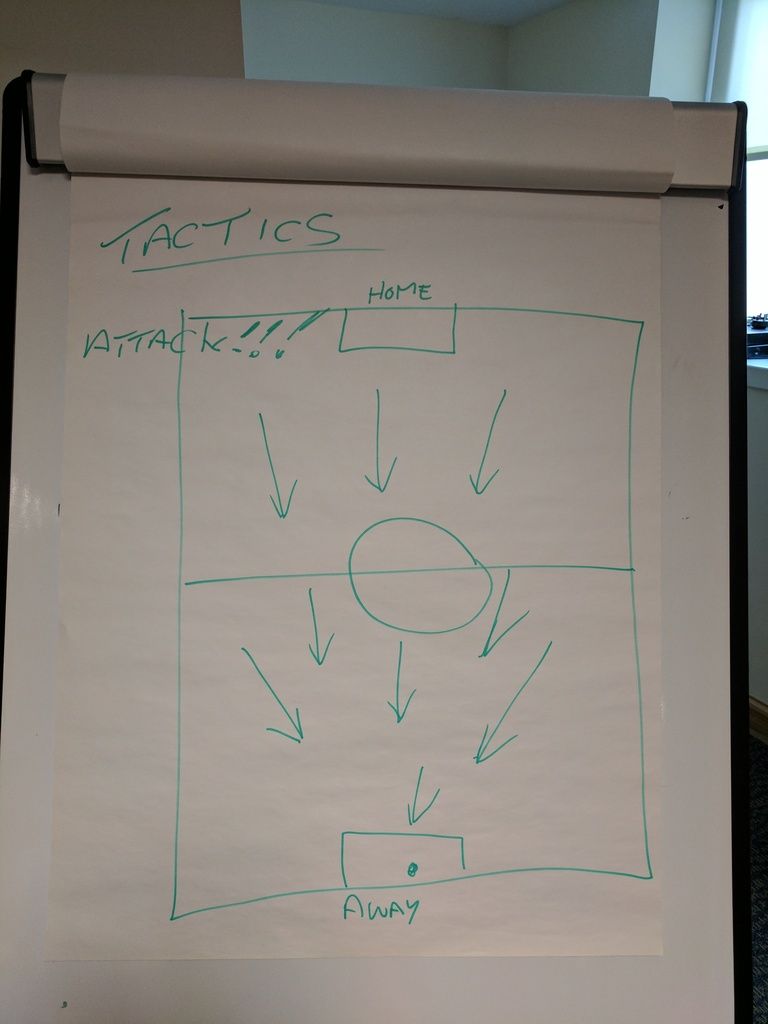 After many hard fought games, the results cannot be denied on paper ...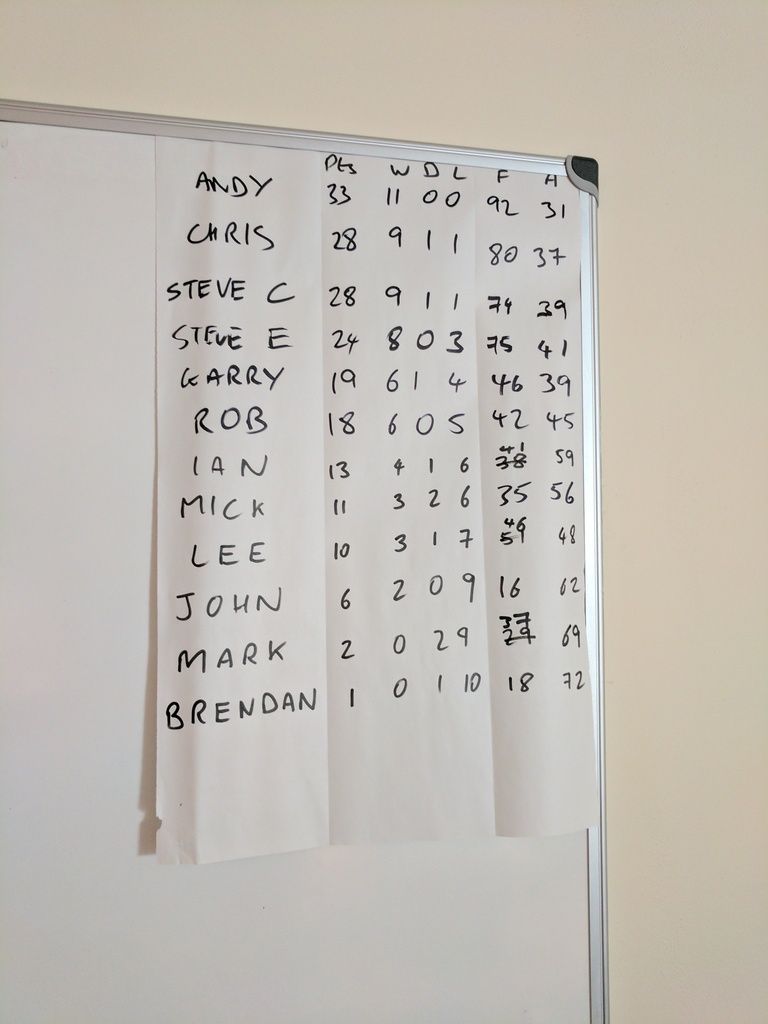 The winners step in and 3rd place to the master lobber (Lord of Filth), Mr Steve C!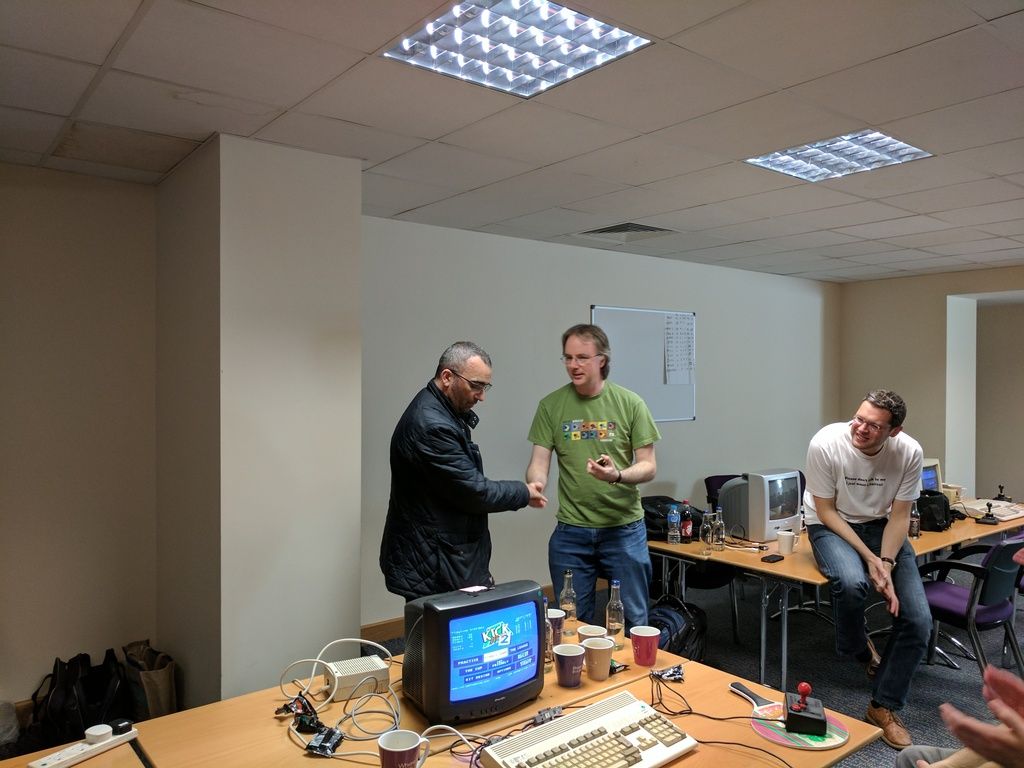 2nd place, the stick from Norway, accepting his award in the most macho of fashion... well done Chris!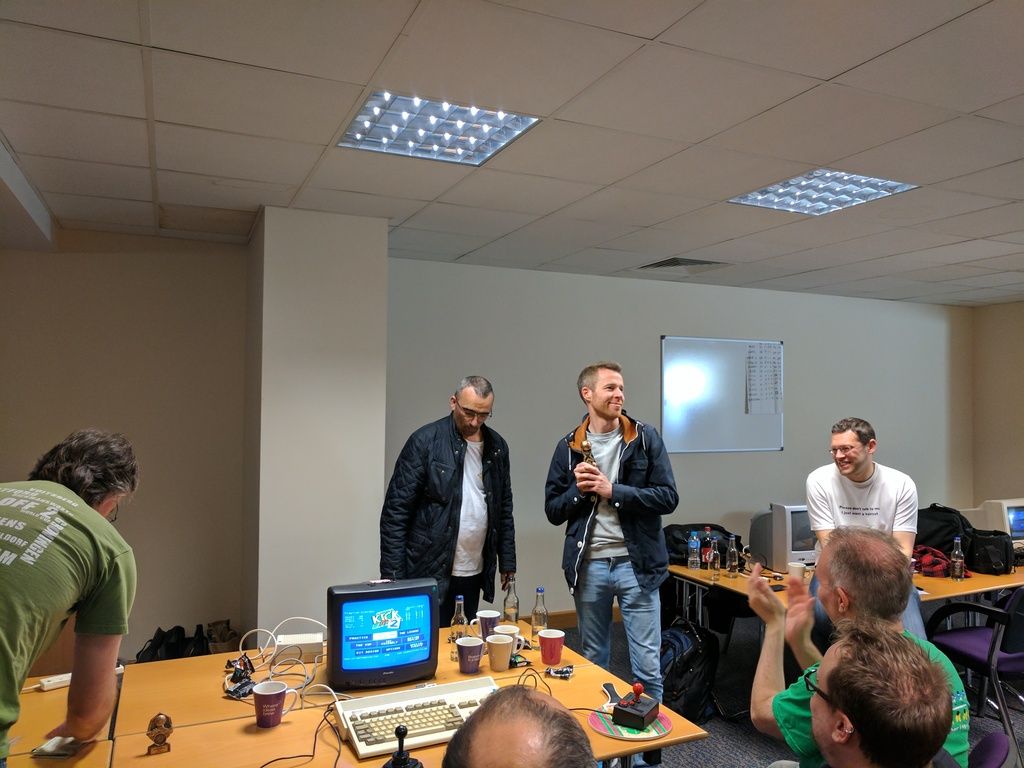 And Mr 1970's himself, Andy G, accepts a worthy 1st place crown, well done (you annoying sod!)
After the main tourny, we had a some 4-way action (ooer missus), and for the life of me I can't remember who won it, it wasn't the team I was on though...
Steve E was kind enough to give John delicate instructions during their game...
And that's all folks! Oh yeah, one last thing... thanks for the free coffee!