Ho Ho Ho! Christmas is coming early to KOBRA!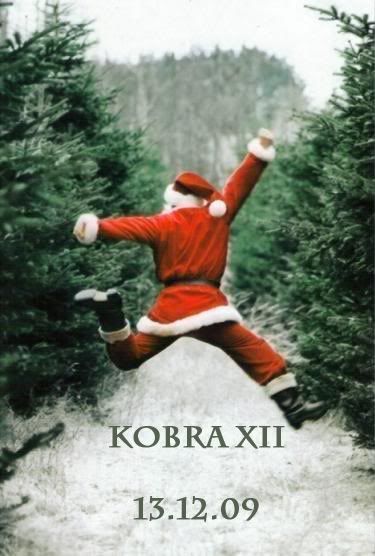 And maybe a last chance to wish Robert a fond farewell in true KO2 style (i.e beat him! if only I could! hehe) before his Arabian adventure begins! I'm honoured to have the UKC'09 Numbers #2 and #3 confirmed and to complete the hat-trick with the UK Champ would be very special indeed.
Fingers crossed, it'll be a super send-off cracker of a tourney.
I have a definite restriction on the end time for this tourney of 6pm I'm afraid due to family commitments so depending on player numbers,
we'll be looking to kick off from 1-2pm sharp
. Please post/pm me with your interest....
Confirmed
1. Garry C
2. Simon K
3. Steve E
4. Robert S
5. Mark W
6. Jon G
KOBRA Hall of Fame:
KOBRA I - Jon G
KOBRA II - Jon G
KOBRA III - Jon G
KOBRA IV - Steve E
KOBRA V - Steve E
KOBRA VI - Jon G
KOBRA VII - Steve E
KOBRA VIII - Jon G
KOBRA IX - Steve E
KOBRA X - Jon G
KOBRA XI - Simon K